Hipporay Daycare
Making Learning Fun for Little Ones!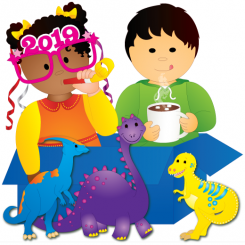 January 2020
Ce produit n'est plus disponible à la vente.

Let's Ring in the New Year!
Let's start off the new year right at daycare. It's never too early to start making resolutions!

Hot Chocolate
Who loves hot chocolate? Everyone does! This theme is full of activities that will warm your heart, your hands and your tummy!