Hipporay Daycare
Making Learning Fun for Little Ones!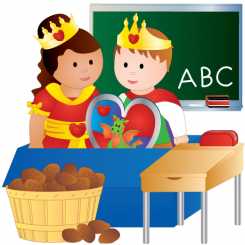 February 2020
Ce produit n'est plus disponible à la vente.

A Royal Valentine
Hear ye, hear ye! Your royal princes and princesses are cordially invited to celebrate Valentine's day with us!

Potato, Potahto
Mashed potatoes, fried potatoes and baked potatoes too! No matter how you prepare potatoes, they're going to be delicious!