Hipporay Daycare
Making Learning Fun for Little Ones!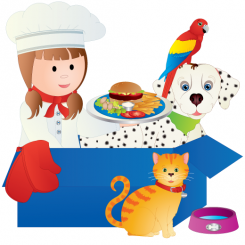 January 2018
Ce produit n'est plus disponible à la vente.

Welcome to Our Restaurant!
Please have a seat while we take your order and cook you delicious food! This time, it's our turn to serve our friends. Hurry, we can't have the customers waiting!