Hipporay Daycare
Making Learning Fun for Little Ones!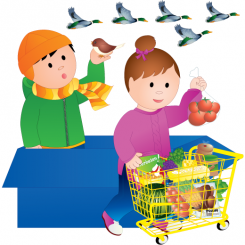 November 2018
Ce produit n'est plus disponible à la vente.

Bye-bye Birdies
Some birds live year-round with us while others fly away to warmer countries when the cold weather arrives. Where do they go? Come nest with us to learn all about birds' fascinating lives! Chirp, chirp!