Hipporay Daycare
Making Learning Fun for Little Ones!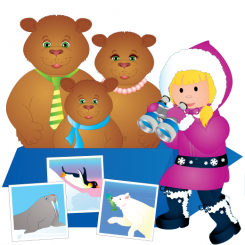 January 2019
Ce produit n'est plus disponible à la vente.

Big Bear, Little Bear
Once upon a time, there were three little bears… We promise you've never heard our version of this classic fairy tale as the children are invited to visit the bears' home and learn all about opposites. It's an open house to a theme that is sure to measure up to everyone's expectations!