Hipporay Daycare
Making Learning Fun for Little Ones!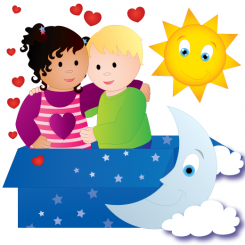 February 2019
Ce produit n'est plus disponible à la vente.

Valentine Friends
Valentine's Day is the perfect time to emphasize how important it is to be a good friend. The children will get along famously as we talk about sharing, kindness and cooperation. Hugs and kisses all around!